How Pretesting After A Fire Saves You Money
1/20/2022 (Permalink)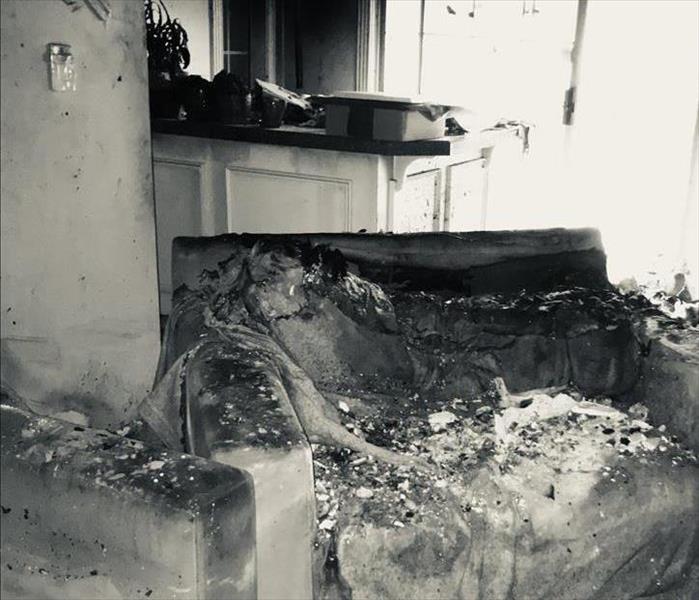 We're happy to help and communicate with your insurance! Call (360) 254-0049 to schedule an inspection.
Learn More About Pretesting
Pretesting can determine the extent of damage at a residence. This testing method can identify traces of damage that may not be immediately apparent. Learn more about three ways that preliminary testing can result in a more accurate estimate and lower insurance claim.

1. Determine the Full Extent of Damage

A visual inspection may not be the best method for determining how much damage a property has sustained, particularly from soot or smoke. One of the most common preliminary testing methods is wiping down surfaces or contents with a chemical sponge. This can allow mitigation and restoration professionals to make more informed estimates with regard to how much of a home must be cleaned or restored.

2. Accurately Allocate Equipment and Experts

Pretesting can also be useful for anticipating which types of equipment and professional expertise will be necessary on a job site. If damage affects the majority of a structure, the duration of cleanup and restoration may also be longer than if only a limited area requires treatment.

3. Safely Limit Cleanup and Restoration

Homeowners and insurers run the risk of overlooking damage when they try to cut corners on an insurance claim for cleanup and restoration. This can lead to an incomplete job or secondary damage. Preliminary testing during an assessment can give all parties a clearer idea of the degree of damage and what will need to be cleaned, restored or rebuilt. This allows for a more complete estimate and reduces the risk of unexpected increases due to the discovery of further damage.

These are three ways that pretesting can be useful after a fire or other damage at a residence. A homeowner or insurance agent should contact a certified and trustworthy Preferred Vendor to ensure that damage is handled properly and cost-effectively, from the initial assessment to the final touches.