We Are Your Local SERVPRO!
8/24/2021 (Permalink)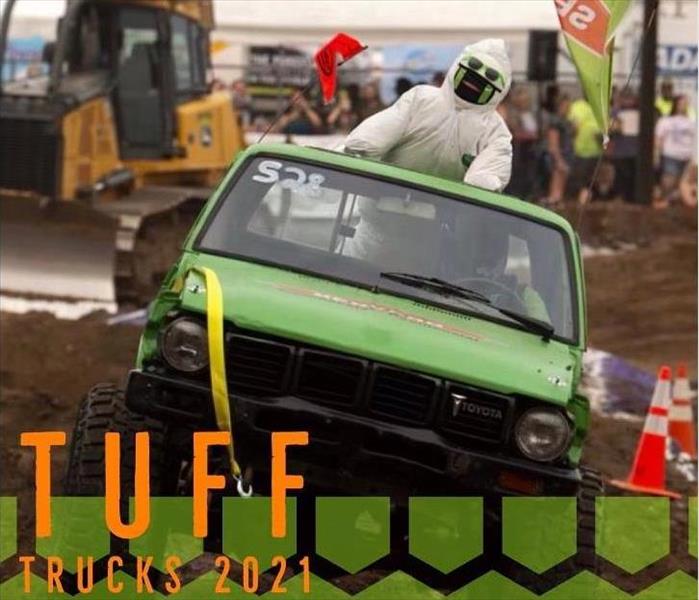 We are a small business with big heart. One of our favorite events to enter is Clark County Tuff Trucks, look for our driver in 2022!
SERVPRO is a nationally known name with over 1700 franchises, each individually owned and operated. SERVPRO of West Vancouver/Clark County is staffed with men and women from; you guessed it, Clark County. From downtown Vancouver to the East in Camas/ Washougal, or North in Yacolt; we are your local SERVPRO.
Clark County is the fifth largest county in the state with an average growth rate of nearly 2% and yet it still has a small town feel. However, with that many people comes a diversity of needs and plans for expansion to support our community. SERVPRO of East Vancouver/Clark County looks for opportunity to be involved; whether it's volunteering at the Clark Country Parade of Homes, sponsoring a hole at a local golf tournament benefiting a charity or getting our hands dirty on a Saturday to build homes for families with Evergreen Habitat for Humanity. Please don't hesitate to ask us to get involved in your cause, we would love to give a hand up.
Although we are a part of a large corporation, we are also a small business. We are your neighbors, your friends or even family members and we understand what it means to be involved in this community. We are your local SERVPRO.