Storm Damage and Your Roof
6/26/2017 (Permalink)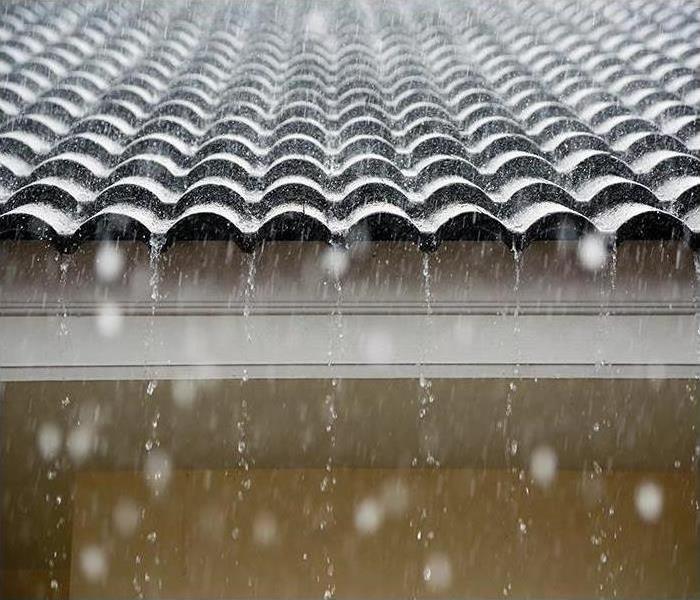 During the Summer months is the perfect time to have the roof on your home or business checked out by a local roofer
Storm Damage To Your Roof
As Summer quickly approaches us, and the cold, wet, Winter weather is leaving us for a few months. Now is the perfect time to have the roof on your home or business checked out by a local roofer. Even when there was no hail or rain produced during a storm, your roof can sustain damage. Strong winds make stress points on your roof which, over time, can weaken and be compromised. Roofs are made to resist typical winds; however, they can be damaged incrementally over years of high winds and debris blown around by the wind. It is important to fix the initial damage and replace missing shingles quickly to stop any high fuel costs and water damage that inevitably result from a roof which is damaged.

The effect that the wind has over your Vancouver home's roof is not uniform. Areas such as the perimeter and corners of your roof are susceptible to high wind pressures and storm damage, while the center could have fewer stresses. Most wind damage begins at the edge of the roof. Anywhere the material of the roof is just a bit loose, the wind gets under it and pushes it up, therefore giving the wind more to grab onto during the next storm, which makes a peeling effect. This type of damage can begin quite small, but keep growing over time through repeated exposure to the wind.

SERVPRO of W. Vancouver / Clark Co. can be counted on to help get home or business repaired when storm damage has ravished it. With our professional training and courteous, timely work, we can help to prevent further damage to your home from intruding water by covering damaged areas with tarps or plywood for temporary protection. We then focus on restoring water damage of the attic and other affected areas. Our technicians may be able to do the roof repairs, but we can always get help from one of our roofing contractor partners to rebuild your roof to code when needed.