Residential Fire Statistics
6/16/2022 (Permalink)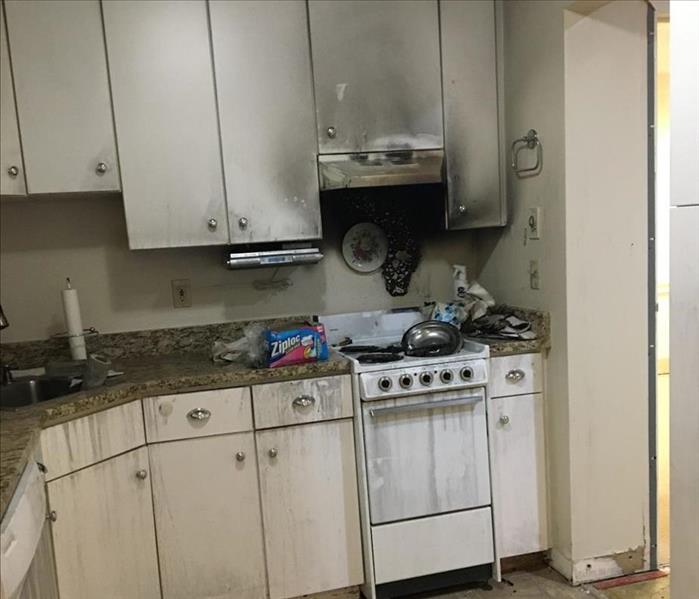 Contact SERVPRO® of Vancouver/Clark County (360) 254-0049 if you do experience damages from a house fire.
In life, especially during your youth, there are many different reasons you might hear the phrase, "Don't become a statistic." Often, that advice is trying to deter you from getting in trouble; warning against drinking, drugs, or other illicit activities. In life there are other dangers for which everyone should avoid becoming a statistic - one of the scariest being fires.
The following is a list of various home fire statistics (published in 2017) for you to consider.
Between 2011-2015, U.S. fire departments responded to an average of 358,500 home structure fires with an annual average of

2,510 civilian fire deaths
12,300 civilian fire injuries
$6.7 billion in direct damage

The leading causes of home structure fires are

Intentional
Electrical distribution and lighting equipment
Heating equipment
Cooking equipment
Smoking materials

The leading origins of these fires are

Kitchen or cooking area
Bedroom
Confined chimney or flue fire
Living room, family room or den

People between the ages of 25-64 have a greater risk of death or injury in a house structure fire
93% of structure fire deaths and 80% of all fire deaths are due to home structure fires.
Property use plays a factor in the amount of fires that occur as well. For example

One- or two-family home, (including manufactured home) amount to 249,500 - or 70% - of home structure fires
Apartment or other multifamily housing amount to 109,000 - the other 30% - of home structure fires.

In America, an average of seven people die in fires per day.
Home fire deaths peak in the cooler months.
This list is a highly condensed version of the lists out there, provided by groups like the National Fire Protection Association (NFPA), to keep you and those you love aware of the causes and effects of house fires. The most important thing to take away from the information included here is that no matter your age, the size of your household, etc. your home is at risk. Take precautions, make a plan, and trust your local rescue teams.
Don't become a statistic.
Information retrieved from: https://www.nfpa.org/-/media/Files/News-and-Research/Fire-statistics-and-reports/Building-and-life-safety/osHomes.ashx