Furnace Maintenance: Avoiding a Home Fire
11/12/2021 (Permalink)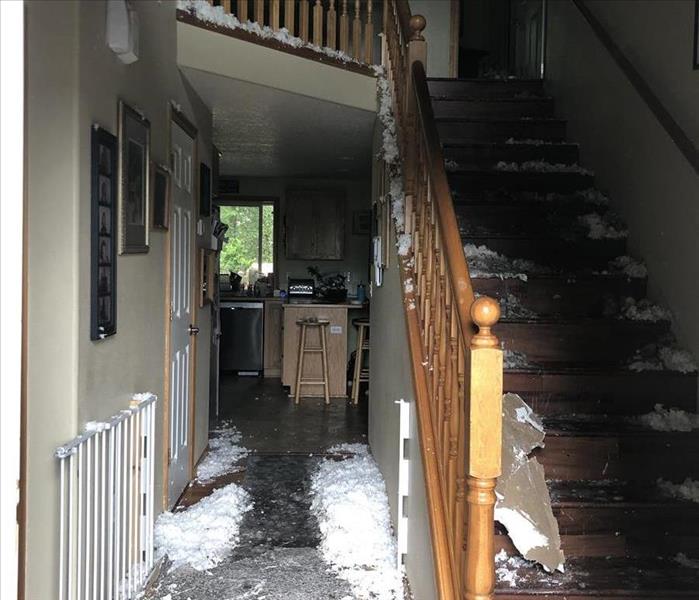 Our goal is to inform our followers to take necessary action before it's to late. You can avoid disaster with proper maintenance.
As a homeowner in Vancouver, WA, you have the worst-case scenario on your mind. After all, if a storm damages your roof or a fire burns your kitchen, you are the one who has to call in a restoration team to deal with the aftermath. Taking preventative measures can help you avoid smoke or fire cleaning. Even something like normal furnace maintenance can help make your house safer.
Make Sure It Works: The first thing regular maintenance does is ensure your furnace will work when you need it to. Going through the winter without a working heating device can leave you and your family stranded in a cold situation.

Reduce Buildup: Furnace filters help keep the air in your home clean. If these filters aren't cleaned regularly, the gunk in them could cause the furnace to overheat. An overheating furnace could lead to a fire. Regularly replacing your furnace filter can actually reduce the need for fire cleaning.

Fix Faults: As furnaces age, they may accumulate faults. Faulty wires and poor shut-off mechanisms can make your home more dangerous. Faulty wires can easily cause sparks that lead to smoky fires and the need for a major smoke cleaning in your house.

Contain Gas: If your unit uses gas to heat the home, you have to worry about the gas filling your house. However, proper maintenance looks at the gas lines to ensure everything is hooked up properly. When you have this inspection done annually, it's easy for you to be aware of a potential problem.

Protect Fuses: Some older furnaces may cause a circuit in your house to trip. If you have a professional look at the equipment regularly, you will know when it is no longer functioning on the electrical system.

If you don't want to hire a professional to perform smoke or fire cleaning, you need to do what you can to prevent a fire from breaking out in your house. Regular furnace maintenance is one thing you should always do to keep your home safe.