Commercial Water Damage: Prevention and Response
10/23/2020 (Permalink)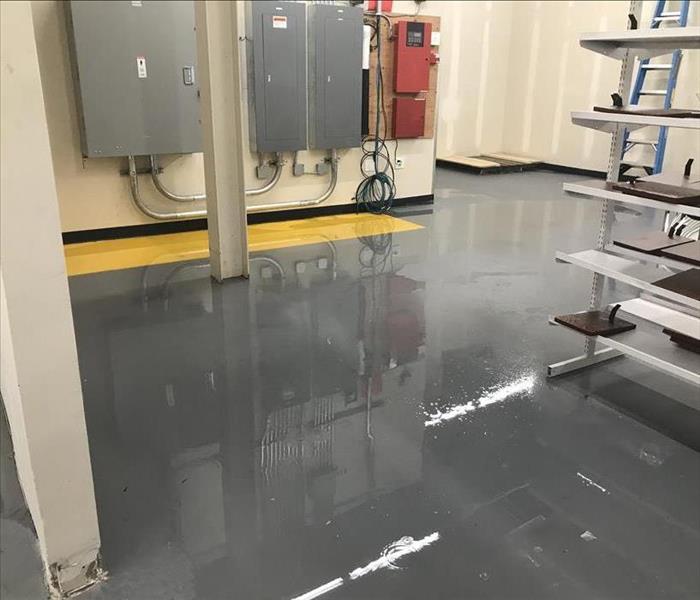 At SERVPRO® of Vancouver/Clark County we are the leaders of commercial water damage restoration. Contact us today to learn more!
Severe floods, cold spells or internal plumbing failures can cause water damage that brings your business to a standstill. The impact is immediate on employees as well as the bottom line. There are Preventive Measures that mitigate the impact of these emergencies and commercial restoration services to assist with the proper Response.
Preventative Measures
In the office environment, there are some things you can do to minimize the risk of damage due to water leaks.
It is beneficial to educate your office managers on water damage preparedness
This means that your managers should know how to turn off the water, electric, and gas supply
They should know who to call in order to have these items completed.
Keep basic tools in the office in the event of an emergency
Create and maintain a list of emergency contact phone numbers for all employees
Maintain contact information for your local fire and police numbers for medical emergencies
Response
Rapid response is critical to water damage in the office. The longer you wait before the area is restored mold can develop creating the need for commercial mold removal services.
The best immediate course of action is to:
Call a plumber to fix the source of the loss
Call SERVPRO® of Vancouver/Clark County to remediate the damage
Of course, you can call your insurance first, but recall we are experts at the insurance side of damages and can help you get the best coverage