The Pros and Cons of HEPA Filters for Air Purification
1/25/2019 (Permalink)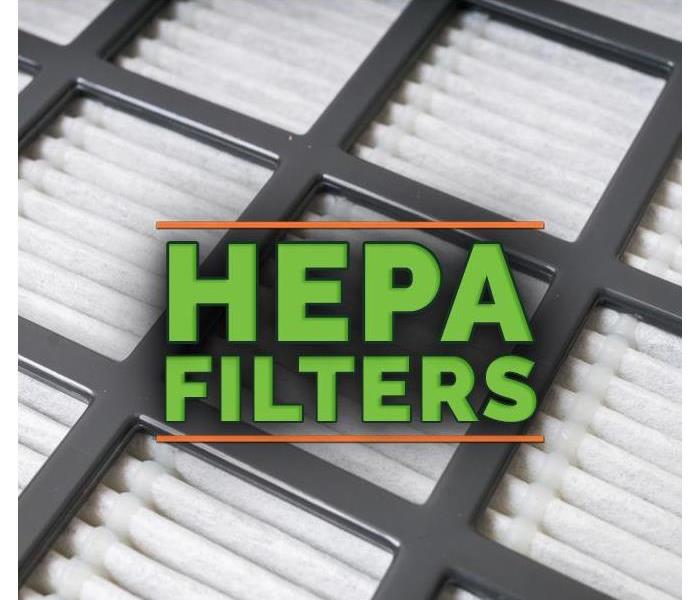 HEPA filters are rated to remove 99.9% of particles 0.3 microns in size from the air that passes through
By now, you've likely heard of the benefits of using air filtration in your home located in Felida, WA, to rid of mold that has made its way into the air you breathe. Many people choose to use air purifiers that are equipped with HEPA (High Efficiency Particulate Air) filters to rid of mold spores floating around. While these filters are often very efficient at completing this purpose, they can become problematic if not cared for correctly.
Applications of HEPA Filters
HEPA filters are used in several different settings including:
Home purifiers

Vacuum cleaners

Hospitals

Airplanes

Tesla Model X


How a HEPA Filter Works

An air purifier with a HEPA filter cleans the air of mold by catching particles that are in your home. These filters are effective 99.97 percent of the time since they can only catch particles that are 0.3 microbes are larger. However, a large majority of spores are between 1 to 30 microbes in size, so only unusually small particles are able to get by undetected.

The Cons of a HEPA Filter

While a HEPA filter is considered to be an effective means of air filtration, there are a couple of cons to consider:
When not cleaned regularly, mold can grow on your HEPA filter and be emitted into the air

Unlike some other types of filters that are able to kill mold, HEPA filters only trap them.

A HEPA filter cannot trap very small mold spores.


When a HEPA Filter Isn't Enough

It is important to remember that an air purifier only removes mold spores from the air inside your home and does not tackle mold growth problems within your home. To address a serious mold issue, you will need to contact a mold restoration specialist.

No one wants to have mold spores floating around in their home, which is why air filtration is so beneficial. HEPA filters are especially effective at purifying your air. Just make sure you replace them regularly to avoid unnecessary mold growth!